News | November 19, 2019
Biotech: Plants, Pathogens and Perseverance.
"We want to revolutionise this and put automation and digitisation in every step. So, we have to start with the basics and work with plantations to optimise workflow and digitise what they can use technology — such as the Internet of Things (IoT), artificial intelligence (AI), big data and software — to automate their processes. That is what Agrinome does."
Sales Promotion | November 6, 2019
Buy 2 Get 1 FREE and win a buffet dinner treat from us!
Welcome to the exciting world of Next Generation Genome Sequence Informatics. At Codon Genomics we are proud to be passionate in finding the most meaningful and efficient ways to breathe life into massively high throughput data analysis. Our unique business model of providing customized bioinformatics expertise to clients on an elastic basis enables biologist to focus on answering real biological questions rather than circumventing complex computational roadblocks. Clients include major life science research institutes who wish to use genomic data to uncover a myriad of discoveries currently possible with genome data.
Terms and Conditions apply.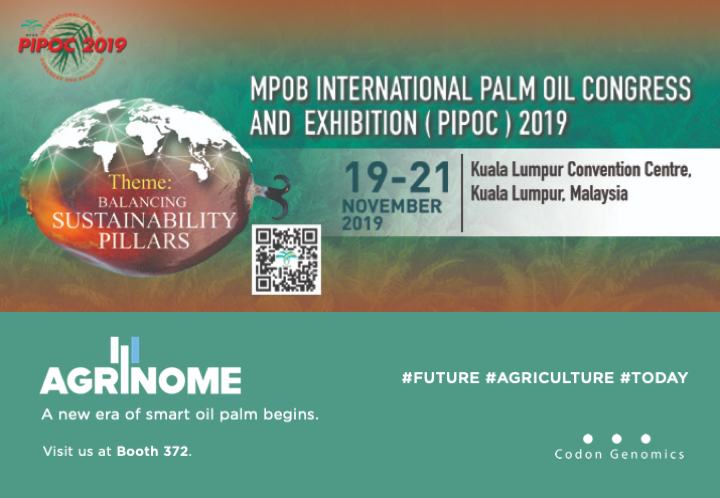 Announcement | October 7, 2019
AGRINOME™ To Launch This November
AGRINOME™ is the first software ecosystem in Malaysia to enhance the palm oil industry from the core, the breeding material itself. It is also the first ever smart agriculture solution that modernizes the industry by incorporating automation, digitization and big data analytics for both research as well as industrial processes.
AGRINOME™ is set to launch this November 19th at the MPOB International Palm Oil Congress and Exhibition (PIPOC) 2019 at the Kuala Lumpur Convention Centre (KLCC).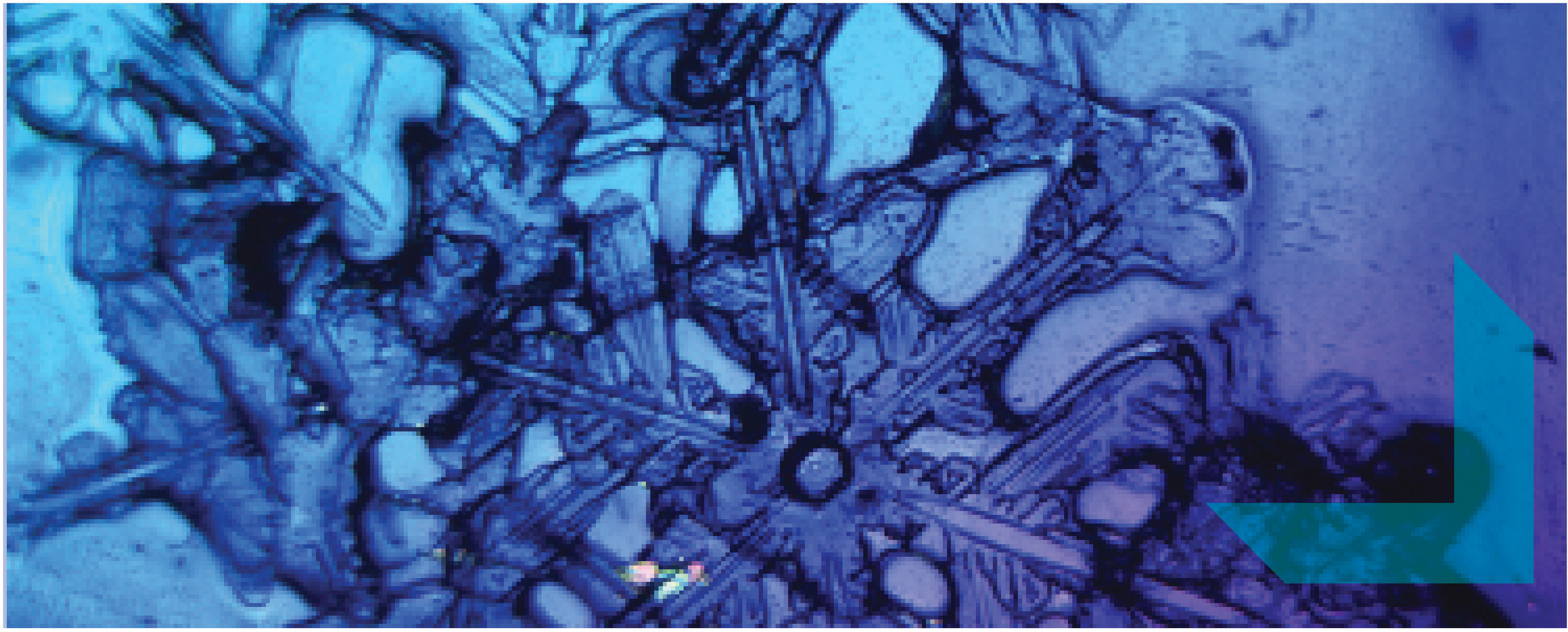 Science Blog | April 11, 2019
Omics Research: Are You Doing It Right?
Presenting itself challenging, unlocking the fundamentals of a quality Omics research requires a multidimensional approach that considers study designs and downstream analyses. However, these may only just be the beginning.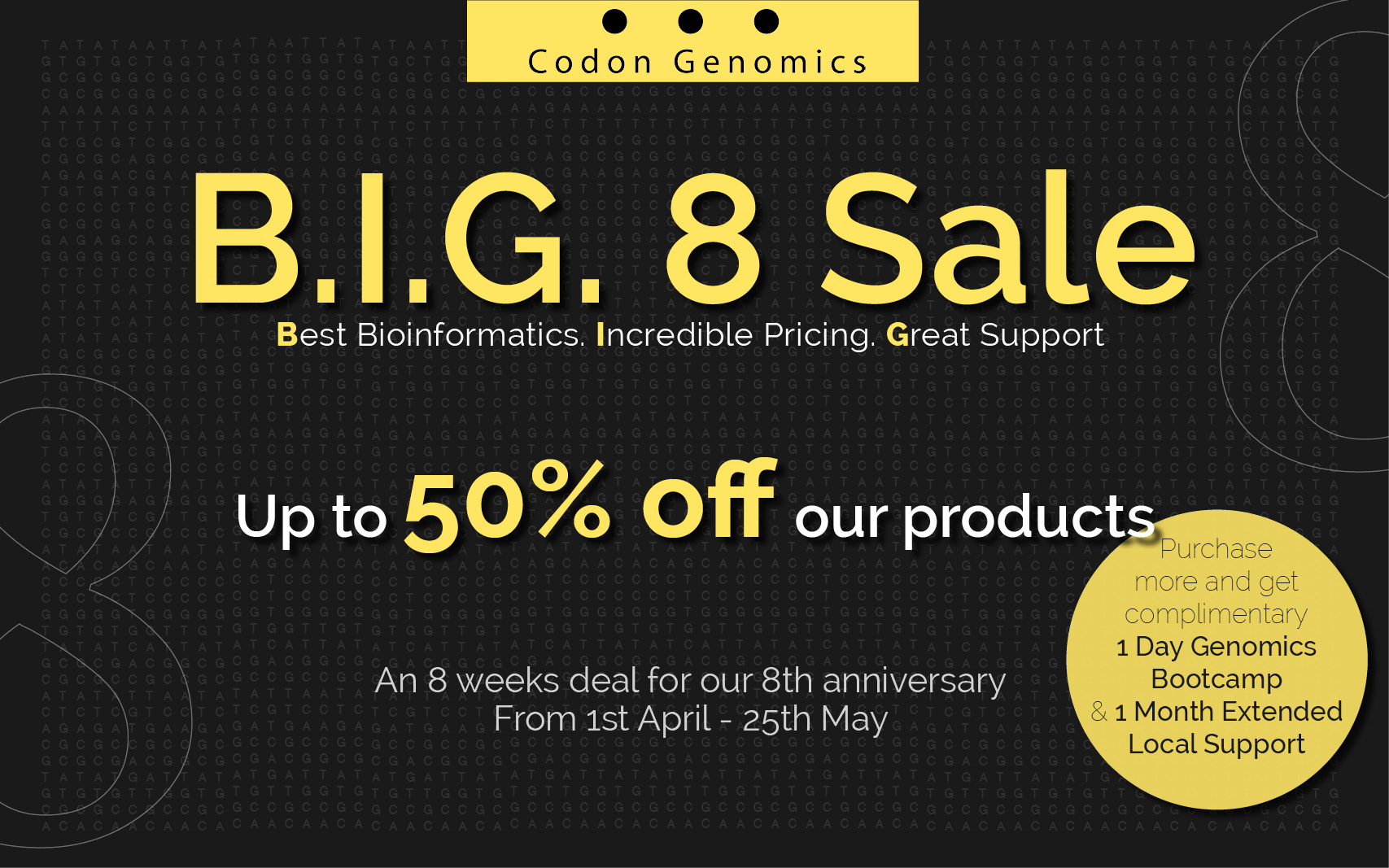 Sales Promotion | April 1, 2019
Our BIGGEST event is here – The B.I.G. 8 Sale! An 8 weeks deal for our 8th anniversary
It's finally here and it's happening NOW! Enjoy exceptional offers of up to 50% off our products. Click on the link below to find out more.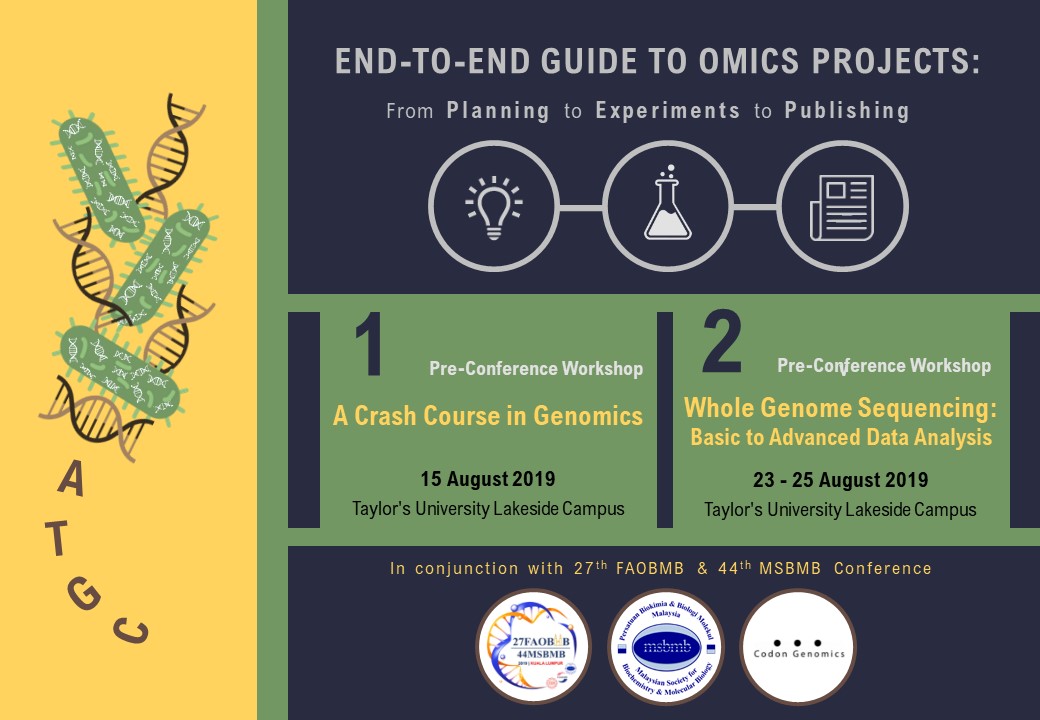 Genomics Workshop | April 2, 2019
Our genomics WORKSHOP in conjunction with the 27th FAOBMB & 44th MSBMB Conference
An end to end guide to omics projects – from planning to experiments to publishing
Pre-conference workshop: A Crash Course in Genomics    Post-conference workshop: Whole Genome Sequencing – Basic to Advanced Data Analysis