Project IGNITE: CoGen Insights
"A personal, step-by-step coaching and walkthrough of your automated results"
Are you a subscriber to automated bioinformatics analysis offered by major sequencing providers? Our internal poll indicates that a majority of biologists understand less than 20% of the generated results and what they mean. What is the use of data without insights? Through this initiative, we will be launching Insights. A personal, step-by-step coaching and walkthrough of your automated result and all its important matrices. Discover if your results are fit for publications, experimental methodology and tips on how to improve them. We will be offering this free for successful applicants of the Ignite Initiative.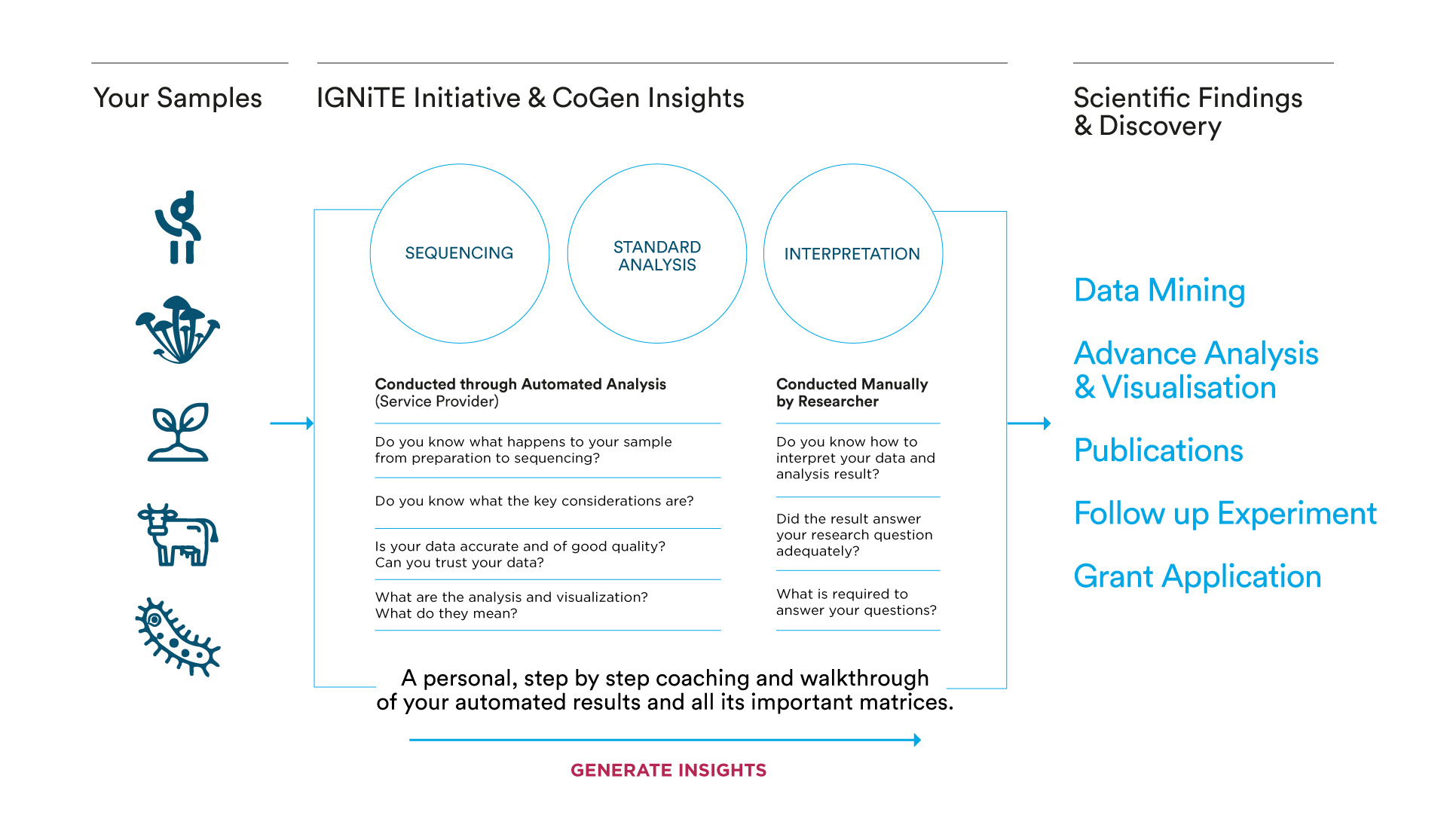 Launching CoGen Insight Packages for Reference-based RNA-Seq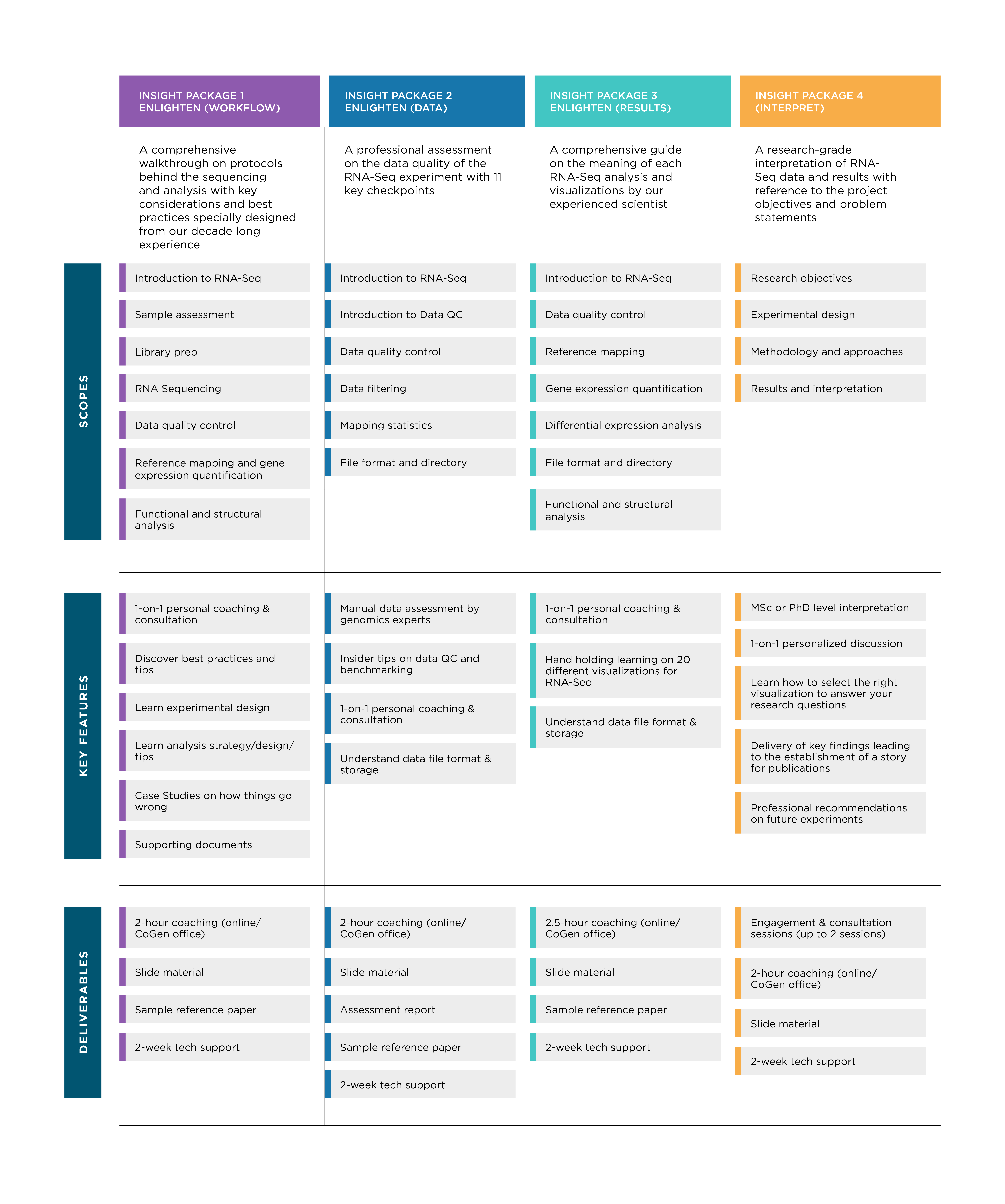 Key Features of CoGen Insights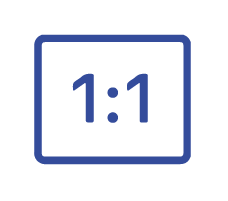 Personal Step-by-Step Coaching
1-on-1 personal hand-holding session with experienced scientists in the genomics field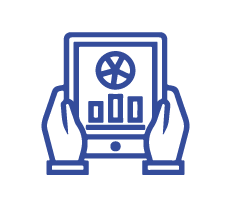 Key Service Provider Supported
Supports reports from mega service providers such as Novogene and Genewiz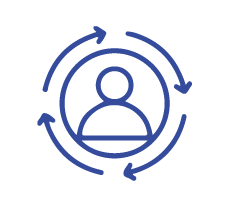 Personalized Support
Unlimited email and phone support for 2 weeks on covered topics upon delivery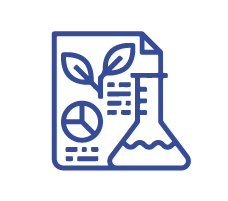 Curated Supporting Materials
Access to carefully curated e-resources: research papers, online links, technical notes and methodology guide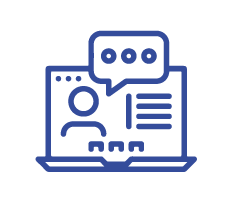 Prioritized Access to Free Webinar
Prioritized access to CoGen webinar and technology sharing related to your area of interest
You should join this if you are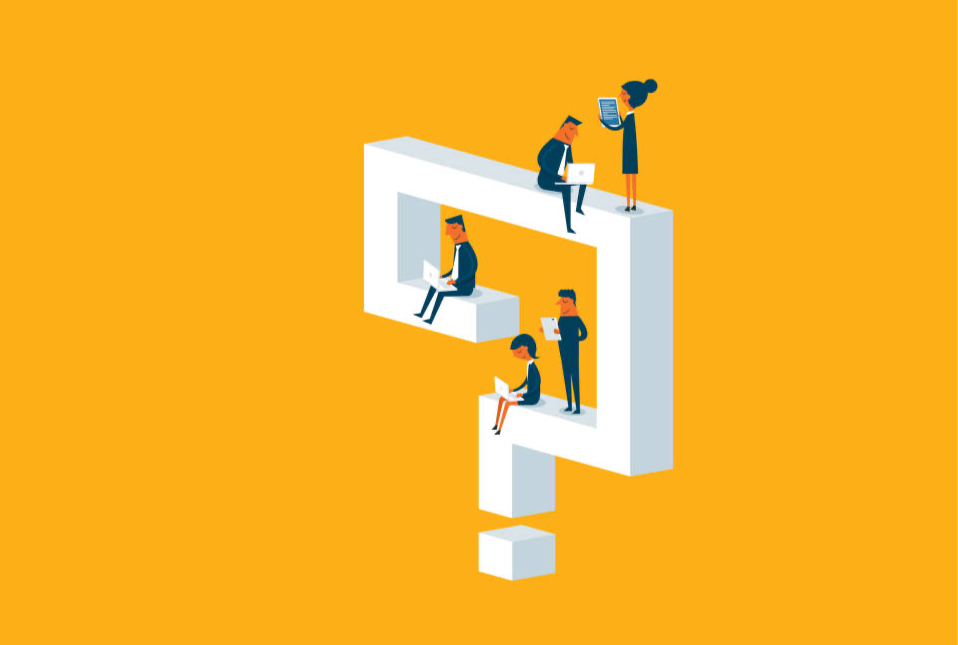 Curious about steps that happened behind your sequencing and bioinformatics provided by service providers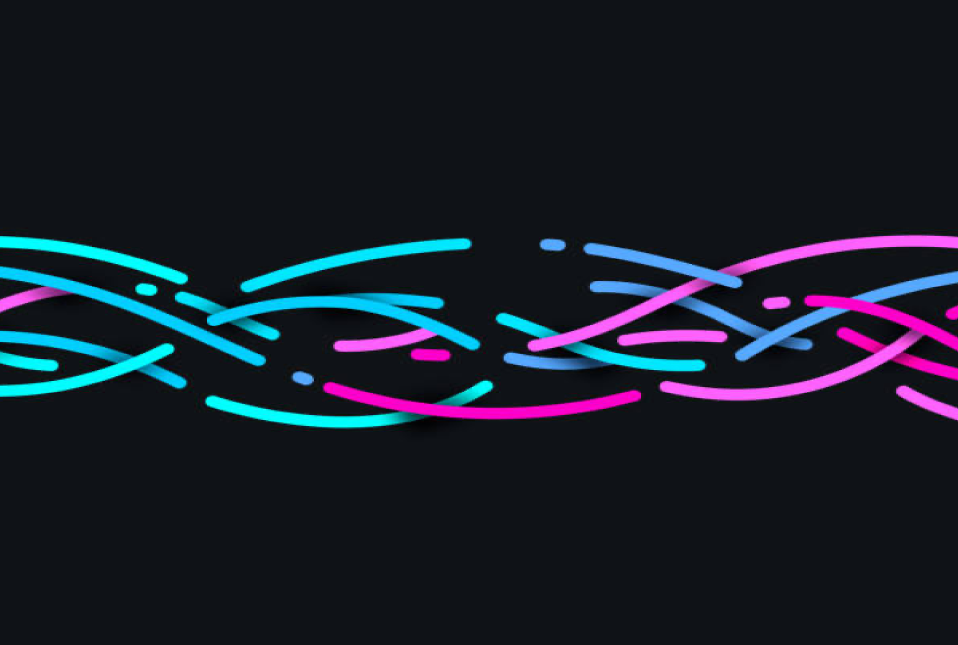 Want to know if the data you have generated is of high quality and suitable for analysis and interpretation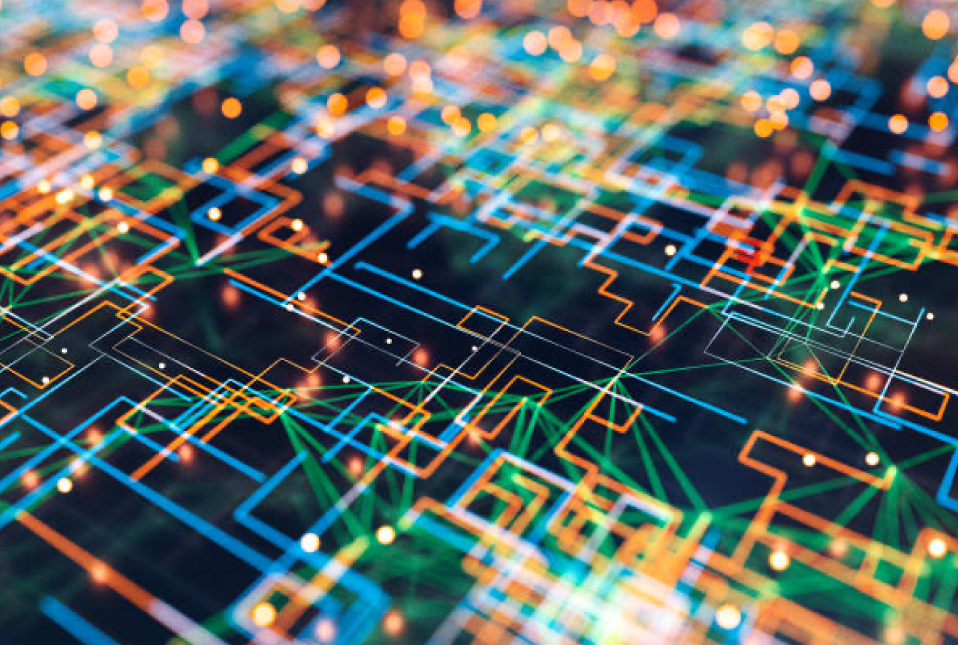 Having difficulty in understanding the complex graphs and visualization being delivered to you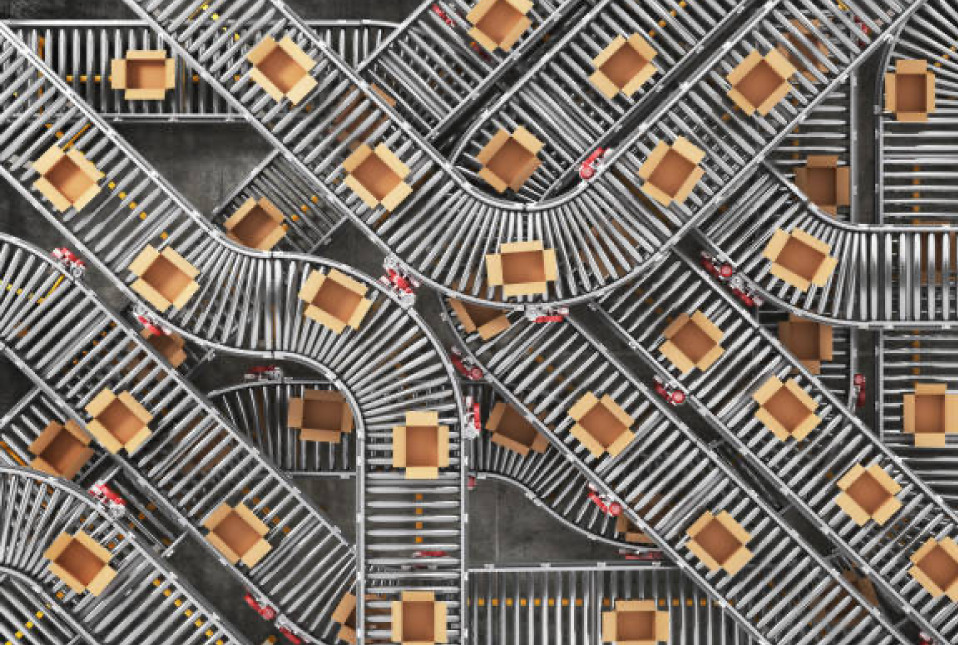 Having difficulty in deciding the relevant graphs and visualization for your research among 10 or 20 standard graphs generated through an automated pipeline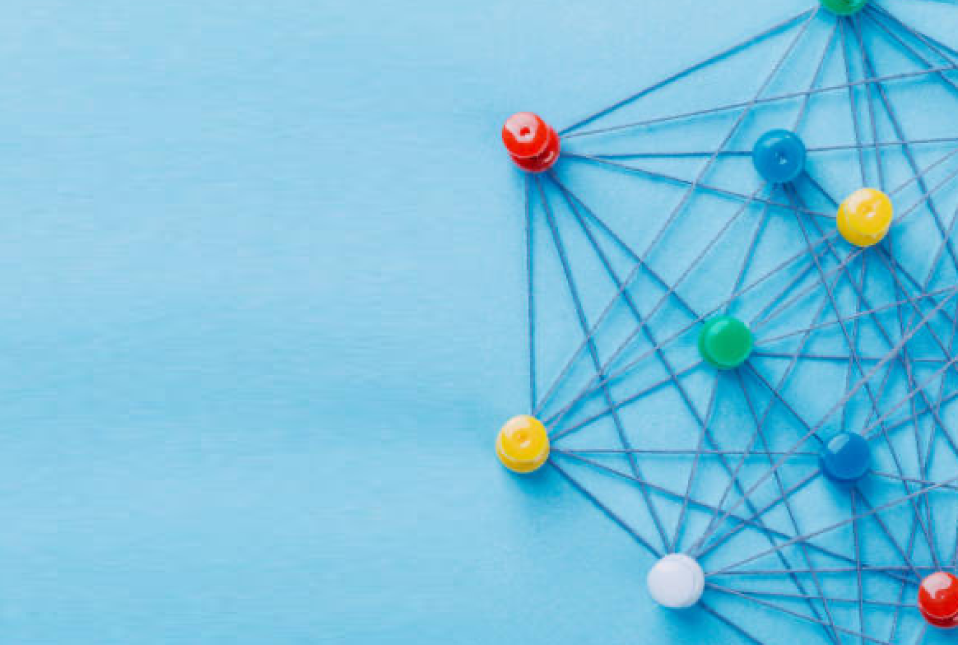 Need help in linking the primary outcomes of your analysis to the research questions and objectives
Be a part of Project IGNITE.

Making Sense of Your Data Now!
CoGen Data Insight Grant is an initiative under our Project IGNITE to enable researchers to generate insights and make sense of their RNA-Seq data
Having questions? Talk to us at ada@codongenomics.com